Whoosh!
Another Dell laptop has undergone spontaneous combustion, prompting the evacuation of the office it was situated in and the urgent intervention of the local fire brigade. Pictures of the incident point to a battery meltdown as the cause of the conflagration.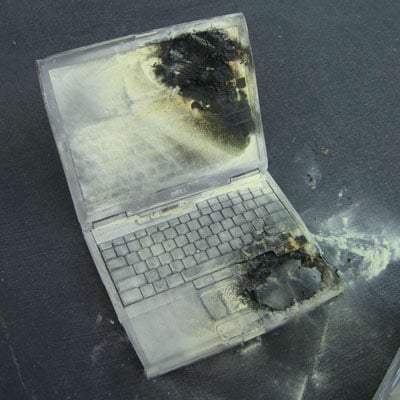 All seriousness aside, I'm thinking it's possible they disregarded or did not receive a warning from Dell. Early on after I purchased the box I'm using right now, I got an email from Dell stating that there were problems with certain batteries from a particular vendor. Being rather paranoid about computers blowing up, I checked my battery and found it did not bear the suspect model numbers.
Might still take it out when I'm on AC, though . . . .