Last night my girlfriend noticed that the fridge was looking a little peaked.
This morning, it showed positive signs of running a fever. Now, old GE was 21 years old and didn't owe me a dime, so it was off to Lowes.
Half an hour later I was on my way home with the new refridgerator in the back of my little yellow truck.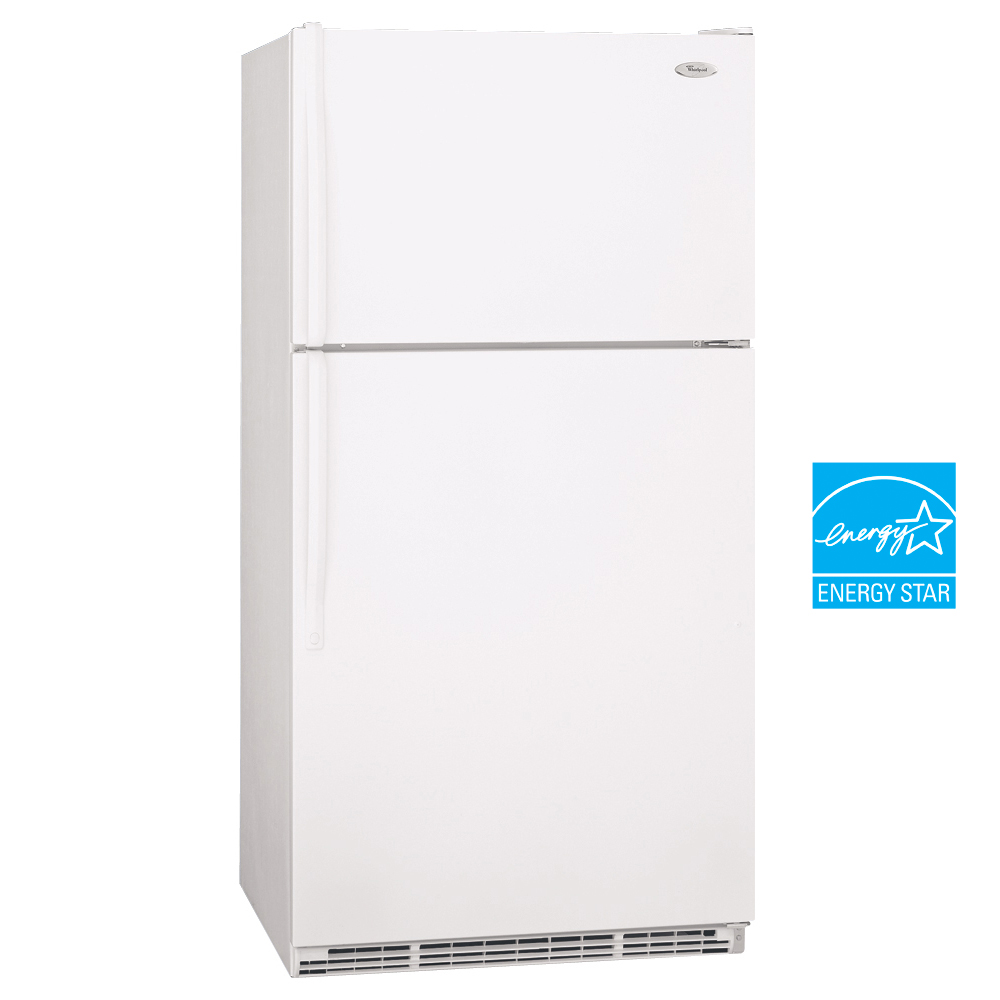 And hour later, I had the door flip-flopped, took another shower, and went to work.
And the new fridge was chillin'.
Why Lowes?
Well, several years back, we were in the market for a clothes washer.
We went to the local Best Buy and found one we liked.
No one was available to take our order. The only person authorized to order large appliances was tied up with a couple who, apparently, were buying every single possible appliance they might need for a new house.
I went back the next night and told Mr. I'm the Only Person Competent To Sell Large Appliances, "I have half an hour. After that, I'm outta here." Twenty-nine and one-half minutes later he got to me. Two minutes later, I was outta there with the order placed.
The thing arrived on-time, three days later. I picked it up and installed it. Ex came back from a business trip and noticed it had a dent (no, I didn't dent it).
I took it back. The returns guy was great–sent someone out the take it off the van, was courteous, and prompt. Then he asked, "Do you want a check or would you like the reorder?"
I said, "I'd like to reorder."
He said, "Then you'll have to see that man over there," pointing to Mr. I'm the Only Person Competent To Sell Large Appliances.
I asked, "You mean you can't just place the order from here?"
He said he was not allowed to.
I said, "Give me a check."
Then I remembered there was a Lowes five minutes up the road. I went up there, and 20 minutes later, I was on the way home with the SAME IDENTICAL WASHING MACHINE in the back of the van. For $10 less.
To this day, I avoid Best Buys–I go to CompUSA for computer stuff. If I do get desparate enough to go to a Best Buy, I will not purchase anything that I can't take out of the store in my hands.
And Lowes? That's where I will forever more purchase my large appliance. And anything else that they carry, from lumber to cabinet knobs.