I do likes me my pretty pictures.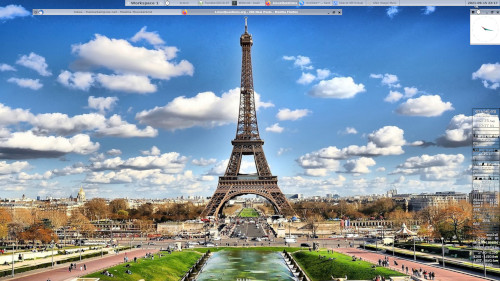 Mageia v. 8 with Fluxbox. GKrellM and Xclock are to the right. Thunderbird and Firefox are shaded in a tabbed window. The wallpaper is from my collecction.
And, no, you can't shade or tab applications if you use Windows.
Windows is a kludge.