I was always a fan of the (now defunct) Xtree file management utility for DOS.
In the world of 32-bit Windows, it was reborn as ZTree, a full-featured 32-bit native Windows app with a strictly text interface. ZTree was about 700 kb in size and was wonderfully fast for managing files. It was the only program I put in my Windows "Startup" folder.
So I entered "xtree linux" in Google this morning and found Unix Tree on the first hit.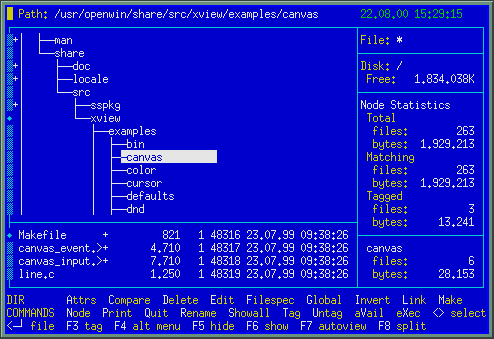 Note: It seems to work best when started from the command line, as opposed to being started from the KDE menu.